Ways to Donate
Esta página está siendo traducida al español. Gracias por su paciencia.
One-Time Donations
Gifts can be made online or through the mail. To donate through the mail, send your gifts to:
Read to Grow
53 School Ground Road
Branford, CT 06405
Monthly Donations
By giving any amount regularly, you provide important, year-round support. Automatic donations can be applied to your credit card on a monthly basis or with intervals of your choice.
Pledges
You can promise to give a certain amount over a period of two years or more. For more information on pledges, please call us at: 203.488.6800.
Honor/Memory Gifts
Donate in the name of — or in the memory of — loved ones, families, friends, and colleagues. These gifts are especially meaningful on special occasions, holidays, celebrations, and days of remembrance. Read to Grow will send cards to your honorees or to the people you designate to announce your gifts.
Matching Gifts
Maximize your donations through your employer's matching gift program. Some employers match dollar for dollar, which doubles your gifts. Please contact your Human Resources office to find out the options. Forms that enable Read to Grow to receive these matches are mailed (or emailed) to us either by the employer or the employee.
In-Kind Gifts
Individuals, groups and companies can donate equipment, products and services to support Read to Grow. Examples include, but are not limited to: computers, children's books, technology support, and printing services.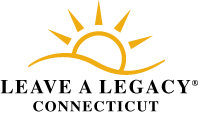 Leave A Legacy
Charitable bequests are wonderful ways to make a meaningful difference for years to come. You can make financial or estate gifts through wills, trusts and other planned giving, and you will be recognized as a member of Read to Grow's Legacy Society. For more information, please contact us, your attorney, or your financial advisor.

Goodshop
Shop through Goodshop.com and Goodshop will donate a percentage of your merchandise payments to Read to Grow. Goodshop works with over 5,000 stores online to provide deals and coupons. Register at Goodshop.com and select Read to Grow as the charity you support.

Amazon Smile
Make a difference each time you shop. 0.5% of your purchase will be donated to Read to Grow. Simply register at smile.amazon.com and choose Read to Grow as your charity. Once you register, you will be directed to smile.amazon.com every time you visit Amazon's website.