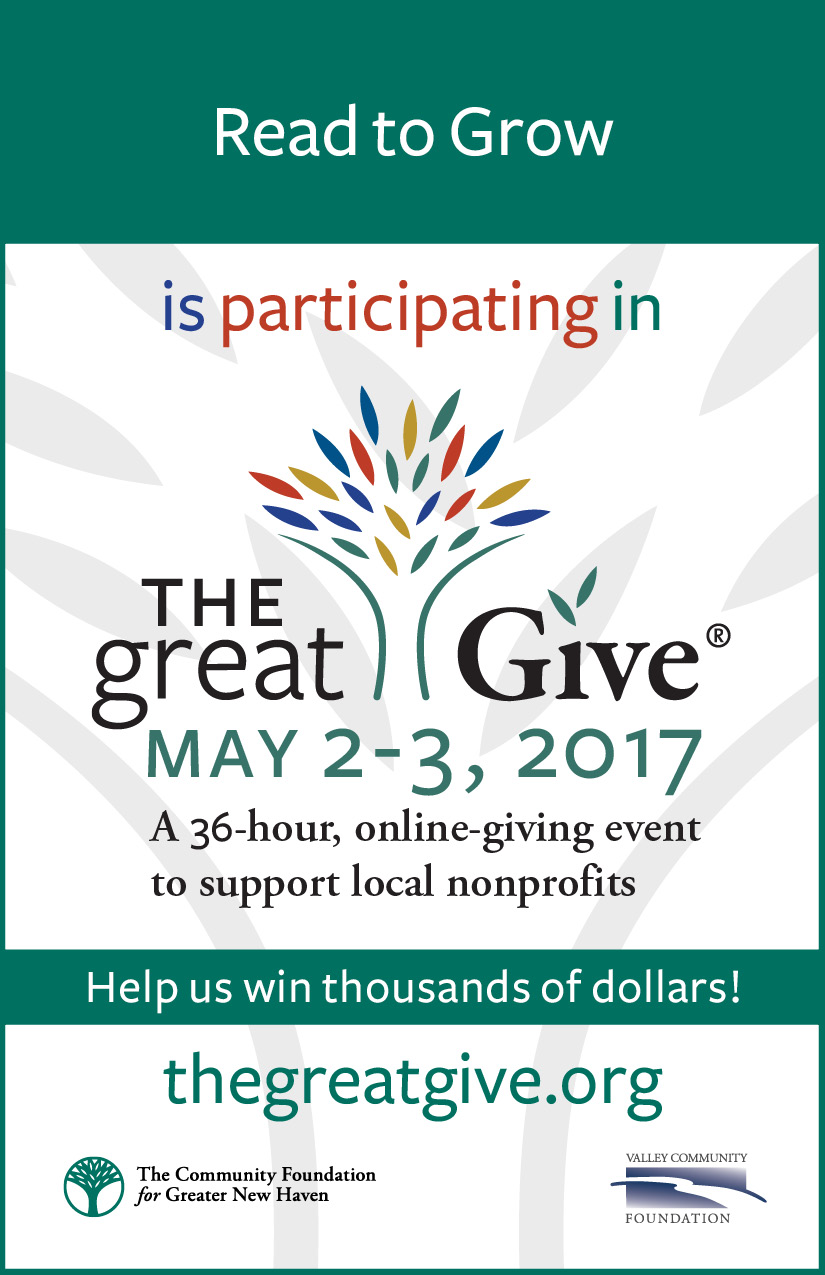 Read to Grow is participating in The Great Give 2017,
an online giving event for nonprofits in the New Haven region.
For 36 hours, starting at 8 a.m. on May 2, 2017 and lasting until 8 p.m. on May 3,your charitable donation will make us eligible for thousands of dollars in prizes when you give to us through TheGreatGive.org.
Please visit https://thegreatgive.org/npo/read-to-grow to make a donation to Read to Grow.
Your online donation during these two days will mean more babies and children will get free books and more parents will learn about the importance of reading to their children!
Please join us in this wonderful period of giving!
Share