Read to Grow appreciates all who attended or otherwise supported our 20th Anniversary party on October 3rd at the New Haven Lawn Club.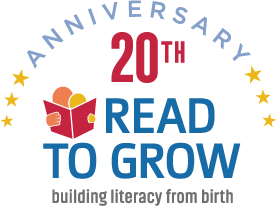 We couldn't have asked for a better evening to enjoy the company of old friends and new.
We were particularly pleased to toast Read to Grow's founding Board Chair, Roxanne J. Coady.
To honor her in a lasting way, we formally announced the Roxanne J. Coady Legacy Fund for Children's Literacy. Donations ...
Continue Reading
Share